CP21 (Community Policing in the 21st Century to Reduce Conflict)
From: $599.00
CP21 (Community Policing in the 21st Century to Reduce Conflict)
Training for Trainers
Fee per person: $599
Description: This course will effectively prepare trainers to provide their agency and community participants with trusted information delivered by an educational system designed to reduce violence between peace officers and the community.
Course Objectives:
• Comprehend how community partnerships improve officer safety
• Recognize critical importance of Event + Reaction = Outcome (E+R=O)
• Respond with appropriate action and de-escalation techniques
• Equip graduates with tested WYSM scenario-based course materials
Key Topics:
• Developing Mutual Respect, Appreciation Skills
• Logical Response Based on Critical Thinking and Quality Communication Skills
• Social Media, Positive Message Campaigns, and Classroom Events
• De-escalation and Problem Solving in the Field
• Understanding and Connecting with Special Populations in Your Area
• The President's Task Force on 21st Century Policing Report (May 2015)
Agency Return on Investment:
1) Reduce unnecessary conflicts with community, 2) Reduce violent contacts between community and police, and 3) Reduce civil court action
Outcomes:
Agency personnel will be prepared to teach a 2 – 4 hour community course plus a 4 – 8 hour peace officer course.
Length and Cost:
This is a 32 hour course; the tuition is $599 per student (Looking for at least 2 sworn trainers from each agency).
Dates and Locations:
November 29 – December 1, 2017 – Montebello Police Department, 1600 W. Beverly Blvd, Montebello, CA 90640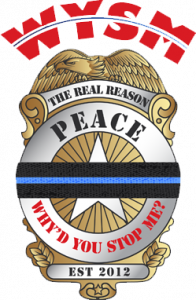 *WYSM is a community-based 501(c)(3) charitable organization founded by a Long Beach Police Department peace officer and supported by local, regional, and national organizations.
California State University, Long Beach, College of Continuing and Professional Education; and Training Alliance for Public Safety, Inc. (TAPS) assisted with curriculum development.
Please register and pay online below. Select the number of students registering, click on the course start date and select Book Now. Choose "View Cart" (at top of page) to finish the registration/payment process.
If paying by check or offline, please contact us at info@tapstraining.com.